Back to the Learning Academy or ESG 101.
How to prepare for your 2021 (virtual) annual general meeting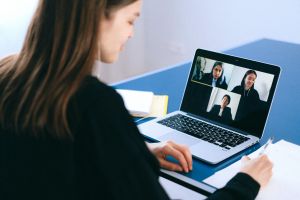 In a recent TMX Group survey of TSX- and TSXV-listed companies, more than 85 percent of respondents said they were very likely or likely to add a virtual component to their shareholder meetings. In this article, originally published in BC Business Magazine, Lara Donaldson, Chief Operations Officer, TSX Trust, shares some issues and best practices to consider when planning your virtual AGM.
How to prepare for your 2021 (virtual) annual general meeting