Back to the Learning Academy or ESG 101.
Year End Thank you from TSX & TSXV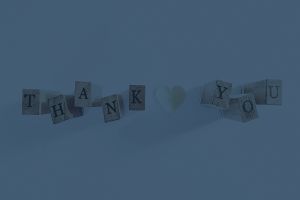 On behalf of our entire team at Toronto Stock Exchange and TSX Venture Exchange, I am writing today to thank you for entrusting us with your listing.
It has been a turbulent and profoundly challenging year ​for so many and ​in ​so ​many ways​. Macroeconomic and geopolitical events have negatively impacted a broad range of industries, with shockwaves reverberating across global markets, and throughout our communities.​ Despite these ongoing challenges, ​our market ecosystem has ​again ​proven resilient​, and the entrepreneurial spirit and determination of our issuers​​ endures. ​At TSX and TSXV, our commitment also remains firm, and our objective is clear: we are committed to supporting your company's growth ambitions, now and long into the future.
​2022 ​​was ​also ​a year of transition for many of our issuers. ​Many businesses are navigating a shift to flexible, or hybrid working models, ​as well as ​a return to domestic and international​ business travel ​and​ in-person events. ​The realities of an evolving business environment also require potential ​strategic transition​s​; shifting​ focus to employee retention,​ addressing​ investor concerns about ​sustainability and ​climate change, ​and the business impacts of supply chains​ disruption​, political unrest,​ ​rising​ inflation​ and fears of recession​.
As we enter 2023, the transition is likely to continue for many of our clients. TSX and TSXV will continue to make important investments to ​address client and stakeholder needs: to pursue adaptive, efficient and responsive solutions to your challenges, and ​help ​clear a path to​ your success​.​​
​In keeping with our corporate purpose to make markets better and empower bold ideas​​​, w​e remain committed to advocating for positive​, progressive​ policy change and the reduction of regulatory burdens, ​and to measures to implement operational enhancements to improve our efficiency in the ways we work with our clients. We also continue to provide critical capital markets education and mentorship to board members and company executives, while ​working to ​broaden our distribution channels to provide greater profile and access to capital for our clients.
Over the last 12 months, some of the key TSX/TSXV initiatives that we have executed to support clients and make markets better included:
Enhancing TMX LINX, a centralized portal for listed issuers to interact digitally with us in a secure and efficient manner
Engaging with over 600 TSX Venture Exchange issuers and market participants through the first phases of Venture Forward, and important initiative aimed at accelerating the evolution of Canada's public venture markets
Advocating for fairness and balance through both our comment letters and presentations on climate-related reporting proposals, and our public comments on taxing share buybacks
Engaging actively with regulators, governments, and our advisory committees to advocate for changes that stimulate investment, promote fairness, and ease regulatory burdens on public companies.
Leading over 1,400 executive education sessions through our complimentary Growth Accelerator education program
Growing our on-demand issuer education resources to include nearly 400 curated videos, podcasts, white papers, and articles
Helping issuers raise capital more efficiently with the launch of TMX dealLINX, an automated private placement platform
Easing access to capital through amendments to TSXV's minimum pricing policy and by supporting the Canadian Securities Administrators' new prospectus exemption
Connecting issuers to capital through 15+ led or sponsored investor events/conferences and profiling over 400 of our issuers to investors audiences globally through our Corporate Access Program
Developing interest from new investors through our international roadshows, the launch of the S&P/TSX Battery Metals index, and supporting the listing of new ETFs
Expanding the digital reach of our flagship recognition programs, TSX Venture 50 and TSX 30, to 85 million viewers globally
We are grateful for your business and proud to partner with you in your future success. ​
Please feel free to contact me​,​ ​or anyone on our client services team ​to talk about how we can ​better ​support ​you through 2023​ and into the future. ​
Sincerely,
Loui Anastasopoulos
CEO, Toronto Stock Exchange & Global Head, Capital Formation
TMX Group