Back to the Learning Academy or ESG 101.
The top 5 articles of 2022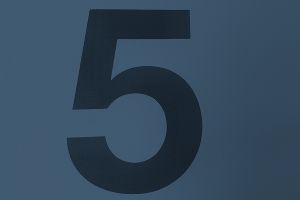 Let's recap the past year with some highlights - we pulled the top 5 most viewed articles from 2022. Check them out below if you've missed them.
Climate Disclosure Training Programme: Session 102 Recording

In collaboration with the United Nations Sustainable Stock Exchanges Initiative (SSE), TMX Group was happy to offer issuers two complimentary, high-quality training sessions on climate disclosure, conducted by the SSE, IFC and CDP. This recording of the TCFD 102 session provides a more in-depth programming on the implementation of TCFD recommendations.

Diversity of Executive Management Teams: An Analysis of Toronto Stock Exchange-Listed Companies

While board of director composition remains an important issue, we now take a look at executive management teams in Part 3 of our On The Board 4-part series. In this article, we again look at Toronto Stock Exchange listed companies and deliver data-driven insights concerning the composition of senior leaders among these companies.

An Introduction To The Voluntary Carbon Market

The market for voluntary carbon offsets is by no means new, having been around for at least the last 20 years. What is new is the tremendous interest that it has generated over the last 12 to 18 months, allowing it to emerge from a small niche market to one that is well on its way to becoming mainstream.

The Canadian Dark Market

Some issuers have reservations about the dark market. Doubt may stem from the lack of transparency and a vague understanding of dark pool motives. In reality, issuers have nothing to fear when it comes to the dark market; in fact, there are many benefits from dark pool trading in today's environment.

Security Based Compensation Policy

TSX Venture Exchange is pleased to announce changes to its policies regarding Security Based Compensation.