Market Opens
Toronto CIO Closes the Market
Play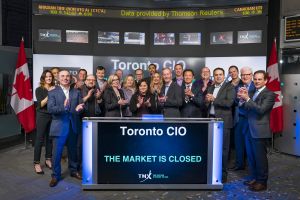 Tuesday, January 14, 2020
Doug Wilson, Chief Information Officer, North American Treasury and Payment Solutions, BMO Financial Group., joined Bobby Singh, Chief Information Security Officer and Global Head of Infrastructure, TMX Group, to close the market. Since 2008, Toronto CIO has provided CIOs with opportunities to share ideas, generate active dialogue and engage in regular, face-to-face meetings and networking opportunities. Toronto CIO, in partnership with Red Hat, is hosting a roundtable discussion in Toronto, Ontario on January 14, 2020.
WELL Health Technologies Corp. Opens the Market
Play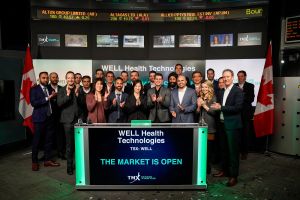 Friday, January 10, 2020
Hamed Shahbazi, Chief Executive Officer, Chairman and Director, WELL Health Technologies Corp. (WELL), joined Michael Kousaie, Vice-President, Strategy and Product Innovation, Toronto Stock Exchange and TSX Venture Exchange, to open the market. WELL is a company focused on consolidating and modernizing clinical and digital assets within the primary healthcare sector. WELL owns and operates 20 medical clinics, is a majority owner of SleepWorks Medical and provides digital Electronic Medical Records (EMR) software and services to 946 medical clinics across Canada. WELL Health Technologies Corp. graduated and commenced trading on Toronto Stock Exchange on January 10, 2020.