Market Opens
Canadian Investor Relations Institute Opens the Market
Play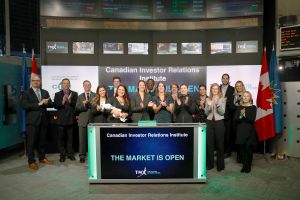 Monday, January 8, 2018
Yvette Lokker, President & CEO, Canadian Investor Relations Institute (CIRI) joined Loui Anastasopoulos, President, TSX Trust and Managing Director, TSX Company Services, TMX Group, to open the market. Also joining them are the graduates of the 2017 Certified Professional in Investor Relations (CPIR) program. CIRI is a professional, not-for-profit association of executives responsible for communication between public corporations, investors and the financial community. CIRI contributes to the transparency and integrity of the Canadian capital market by advancing the practice of investor relations, the professional competency of its members and the stature of the profession.
Drone Delivery Canada Corp. Opens the Market
Play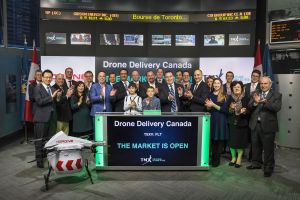 Friday, January 5, 2018
Tony Di Benedetto, CEO, Drone Delivery Canada Corp. (FLT), joined Tim Babcock, Director, Listed Issuer Services, TSX Venture Exchange, to open the market. Headquartered in Vaughan, Ontario, Drone Delivery Canada is a drone technology company focused on the design, development and implementation of its proprietary logistics software platform, using drones. Drone Delivery Canada Corp. commenced trading on TSX Venture Exchange on December 27, 2017.