Sponsors
Gold



Silver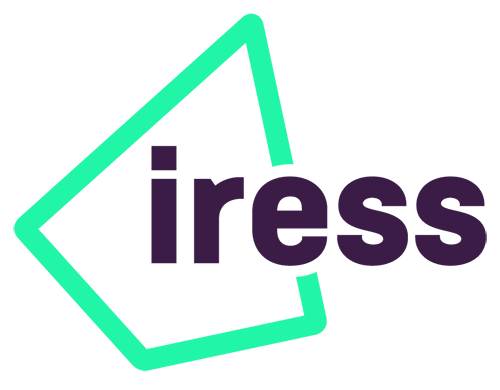 Bronze


Tara Kennedy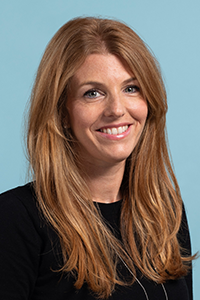 Tara Kennedy is VP & Head of Trading at Wealthsimple, Canada's largest and fastest growing online investment manager, making investing accessible and affordable to everybody. In her role, Tara leads all trading operations and execution across Wealthsimple's business, including the managed portfolio businesses (Wealthsimple Invest) and the direct investing platform (Wealthsimple Trade). Previously, she was Head of Trading for ETFs and Automated Strategies at TD securities, responsible for the research, development and execution of electronic trading strategies, electronic market making and the facilitation of ETF orders.
Nicholas Comtois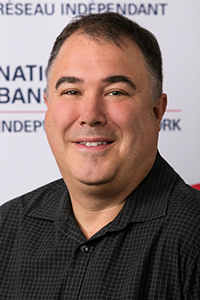 Nicholas Comtois joined National Bank Financial in 2002 as an equity and Fixed Income Trader and has held multiple successive positions, where he now holds the position of Managing Director Retail Trading. Nick is responsible for the routing of Canadian and US order flow; Retail security Lending, relationship management with all the Canadian execution venues and US wholesale marker makers as well as EMS and OMS vendors. In addition to his daily responsibilities, Nick is also a member of IIROC's Market Rules Advisory Committee (MRAC) and is a contributing member to various Canadian Capital Markets advocacy groups.
Luc Fortin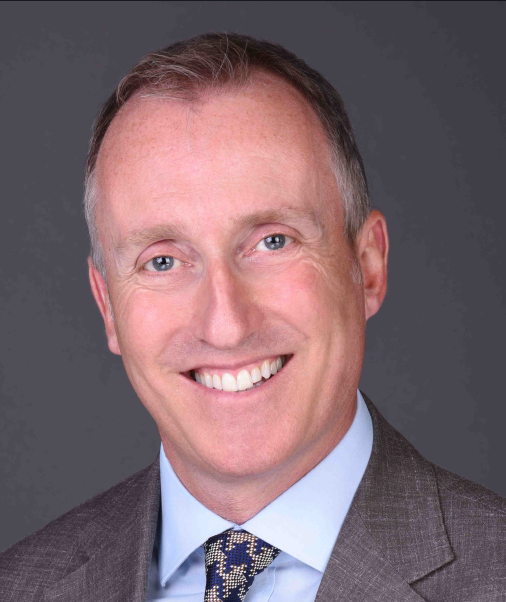 Luc Fortin is President and Chief Executive Officer of the Montréal Exchange (MX) and Global Head of Trading, TMX Group. Luc's key responsibilities include leading growth in TMX's equities, derivatives, and fixed income trading businesses, and delivering a world-class experience to our global client base. In 2021, his mandate expanded to include oversight and strategic direction of CDCC and CDS, TMX's post-trade businesses and crucial components of Canada's capital markets infrastructure.
Luc joined MX as Managing Director, Derivatives Trading in June 2016, following a 25-year career in Canada's capital markets industry leading client-facing teams in fixed income and derivatives. Prior to joining MX, he served as Managing Director, Canadian Head of the Institutional Client Group at HSBC Bank Canada.
In this role, Mr. Fortin led HSBC's institutional client-facing businesses in rates and credit, derivatives, foreign exchange and money markets across Canada. Prior to HSBC, he held senior leadership positions at TD Bank and TD Securities.
Mr. Fortin is a graduate of the TD Securities Leadership program at Ivey Business School and holds a Bachelor of Commerce from University of Ottawa. He has served as Board Chair of CANMarket Data and was an Investment Industry Association of Canada board member from 2006-2010.
Jeff Varey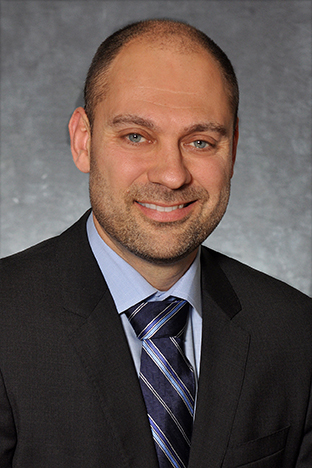 Jeff is Vice President of Wealth Management Trading and leads the Equity Agency Trading team. He has been with RBC since 2000 and joined the trading desk in 2005. Prior to joining the trading team Jeff worked in various roles with RBC Direct Investing and RBC Capital Markets. Jeff focuses on connecting the interests and diverse requirements of his clients with the current and future market structure of our equity and option markets. In addition, through various committees and working groups Jeff is concentrated on ensuring that the voice of the retail clients that he represents are included in industry discussions.
Rizwan Awan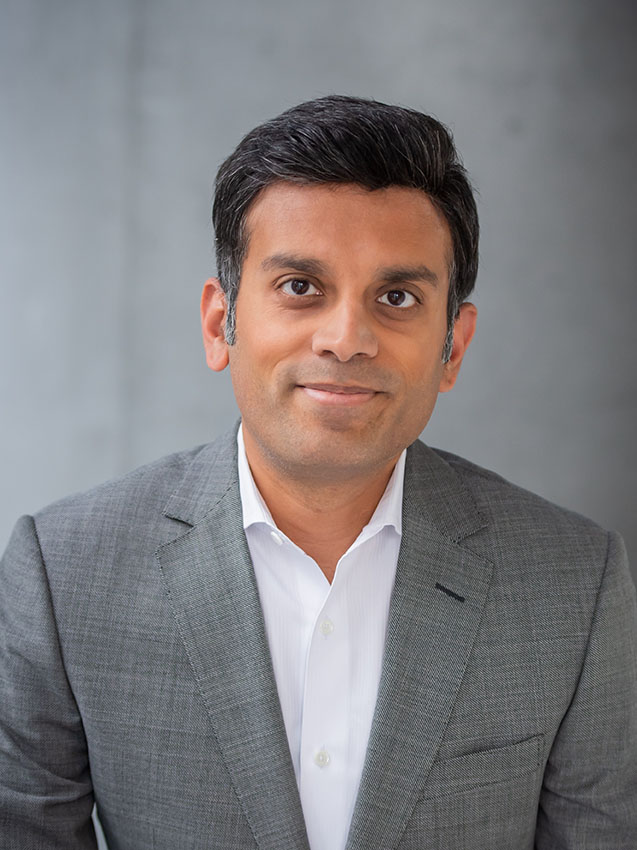 President, Equity Trading and Head of TMX Markets, Products & Services
Rizwan Awan leads the trading businesses of Canada's premier equity exchanges, Toronto Stock Exchange, TSX Venture Exchange, and TSX Alpha Exchange. He also oversees Products and Services across TMX Markets, responsible for innovating, designing, and building market solutions across all asset classes and charting the path for Canadian markets.
Rizwan joined TMX in November 2020, following nearly two decades in client facing capital markets roles at leading financial institutions. Prior to TMX, he served as Managing Director of Quantitative Execution Services at BMO Capital Markets, heading up trading teams spanning program and electronic trading as well as index and market structure research.
As an active contributor to market structure and policy issues in Canada, Rizwan represents TMX on OSC's Market Structure Advisory Committee and IIROC's Market Rules Advisory Committee. Mr. Awan is also the former Chair of the Canadian Securities Traders Association and Board of Governors of the US Securities Traders Association. He holds a BMath degree in Computer Science from University of Waterloo and is a CFA charterholder.
Ronan Ryan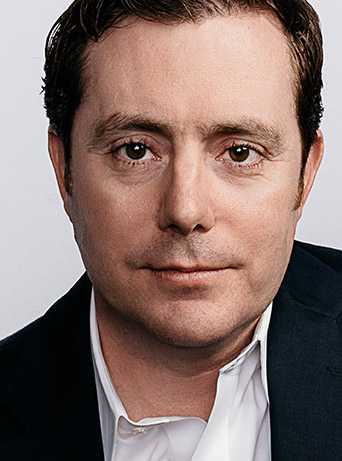 As President of IEX and IEX Exchange, Ronan is responsible for the strategic direction and growth of IEX Exchange. He focuses on building and strengthening relationships with external stakeholders, including broker-dealer members, institutional investors, and companies.
Prior to co-founding IEX, Ronan was the Head of Electronic Trading Strategy at RBC Capital Markets, where he used his prior experience in network, hardware, and co-location technology to generate client-facing solutions. Ronan was also the Head of Financial Services Development at Switch and Data and Head of DMA and Co-location solutions at BT Radianz, a leading network solutions provider.
Andrew Jappy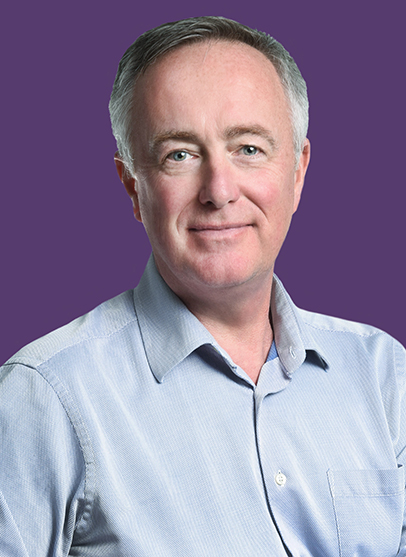 Andrew heads up Iress as MD Canada, he has more than 30 years of international leadership experience in capital markets and information technology delivery, for 20 years he was EVP and Global CIO at Canaccord Genuity.
He has an in-depth understanding of all aspects of information technology delivery, including order routing and trade execution, and clearing and settlement. He enjoys the intricacies of market structure, from both a practical and regulatory perspective, and has served on many regulatory and industry committees including IIROC, OSC, BCSC, IIAC, STA, CSTA and VSTA.
Evan Young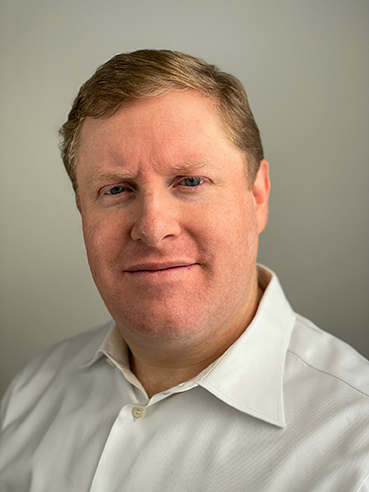 Evan Young is Co-Founder and CEO of Spacetime.io, a Toronto based start-up that provides advanced trading analytics and workflow solutions. Their TradeFabric.ai trade intelligence platform provides traders and other stakeholders with actionable insights before, during, and after a trade by combining real time and historical analytics with intuitive visualizations, and meaningful alerts.
Evan has over 20 years experience in trading, technology, and capital markets roles. Prior to starting Spacetime.io, he was Managing Director, Head of Electronic Execution Services at a major Canadian bank-owned dealer. He holds a B.A.Sc. in Electrical Engineering from the University of Waterloo and is a CFA Charterholder.
Nitin Gambhir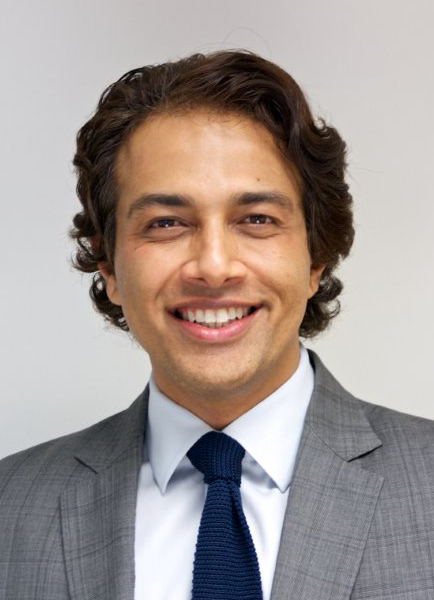 Mr. Gambhir is the founder of Tethys Technology and Tethys Capital is an expert in global quantitative trading. His work and vision has allowed Tethys to successfully expand its product offering globally and across multiple asset classes. Mr. Gambhir is also the founder and chairman of Oceanus Securities. Mr. Gambhir has a Bachelors from the Indian Institute of Technology and a Masters from Yale University. Mr. Gambhir started his career as an Associate at JP Morgan, before joining Bear Stearns where he initially held the position of Vice President before being promoted to the position of Managing Director. Thereafter, Mr. Gambhir worked as a portfolio manager at SAC and then founded Altus Asset Management, LLC, an institutional asset management firm. Mr. Gambhir is a member of the board of several charitable organizations. He is passionate about charitable efforts promoting art, education and governance.
Robert Strawbridge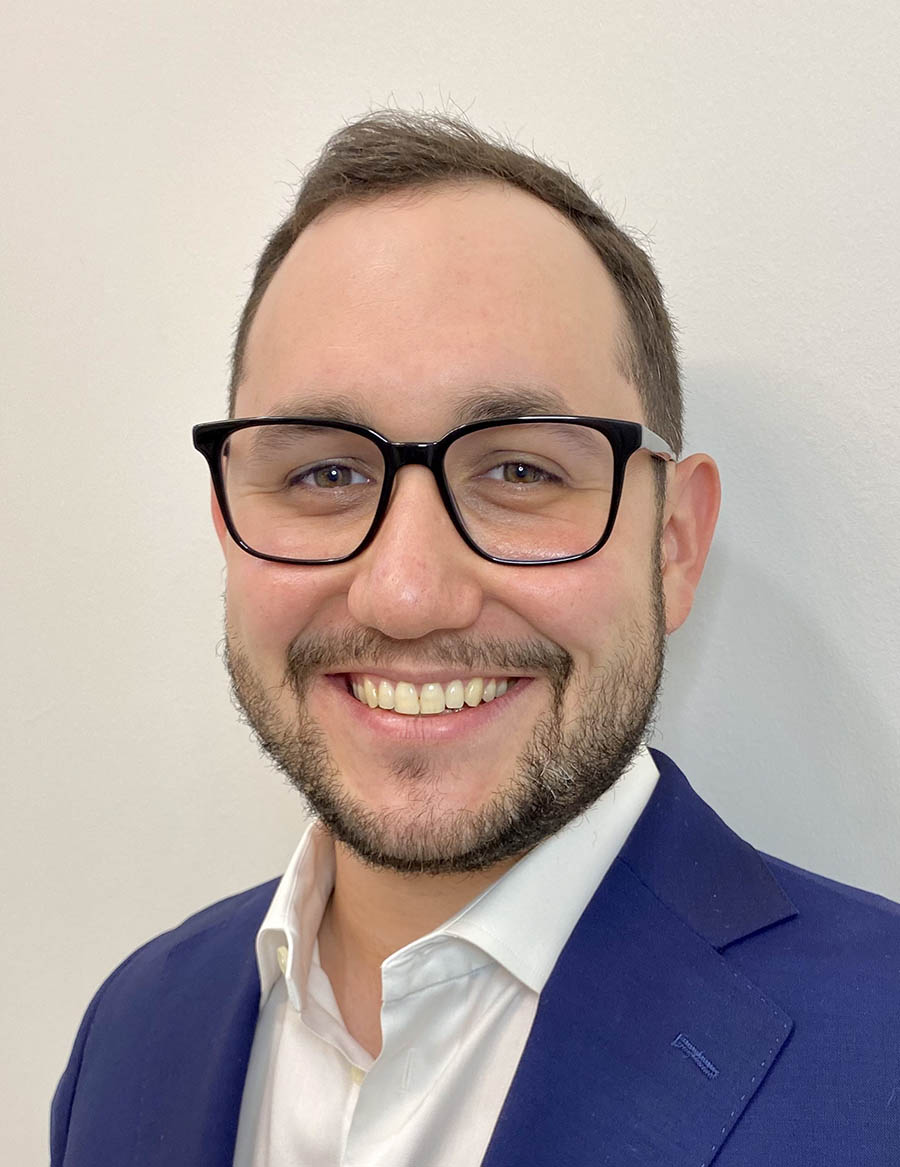 As Head of Canada for Options IT, Robert's focus is to help develop the IT infrastructure for Canadian financial firms supporting their operations and ecosystems in the region. Canada is fast becoming a key growth area for Options IT, and Robert leads the team with accelerating their operational footprint in region, offering a fully cloud-agnostic platform to all customers. He combines his expertise in capital markets with Options' world-class technology to provide clients, including leading global investment banks, financial institutions, and pensions, with high-performance managed trading, risk and payment infrastructure and cloud-enabled services.
Prior to joining Options IT, Robert held senior roles at Scotiabank & TD Securities in capital markets, building out low latency trading systems straight through the front/middle/back office payment systems.
Kevin Chang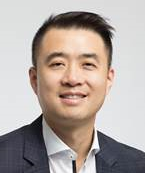 Kevin Chang is Vice President and Head of Trading at 1832 Asset Management wholly owned by The Bank of Nova Scotia. He is responsible for Global Equities and FX.
Kevin has 20+ years global trading experience. He began his career at Goldman Sachs in New York and prior to 1832 Asset Management was Head of Trading for Bank of America in Toronto.
Kevin holds a BA in Pre-Med/Economics from Columbia University.
Carrie Freeborough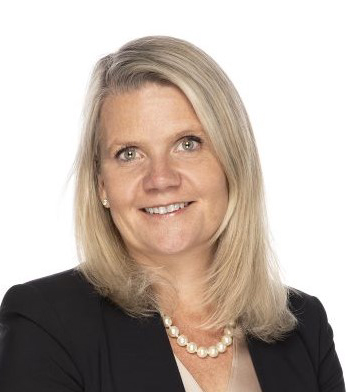 Carrie is Senior Vice President, Head of Trading, Global Equity, FX and Derivatives. She has 25+ years of global trading experience. She has worked on both sides of the street, spending most of her career at global bulge bracket brokers before moving to the Asset Management side of the business 7 years ago. Mackenzie Investments is ~$200 billion AUM Canadian based global Mutual Fund with trading desks in Asia, Europe, Canada and the US. Carrie has an MBA from the Richard Ivey School of Business at The University of Western Ontario and sits on the board of The Toronto Grace Hospital, Capitalize for Kids and the National Organization of Investment Professionals.
Tyler Hildebrand
Tyler is a senior trader at CI Global Asset Management. Before that he traded exclusively for one of CI's in-house PM teams, Cambridge Global Asset Management. Tyler has worked in the investment profession in various roles since graduating from University of Western Ontario in 2005 and has been a trader in some capacity since 2011. He has a degree in Economics.
Sapna Patel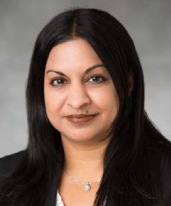 Sapna C. Patel is the Head of Market Structure and Liquidity Strategy at Morgan Stanley for the Americas and is an Executive Director on the Morgan Stanley Electronic Trading desk. In her current role, Ms. Patel focuses on market structure issues, regulatory developments, order routing and liquidity strategies, as well as business development.
Stephane Ouellette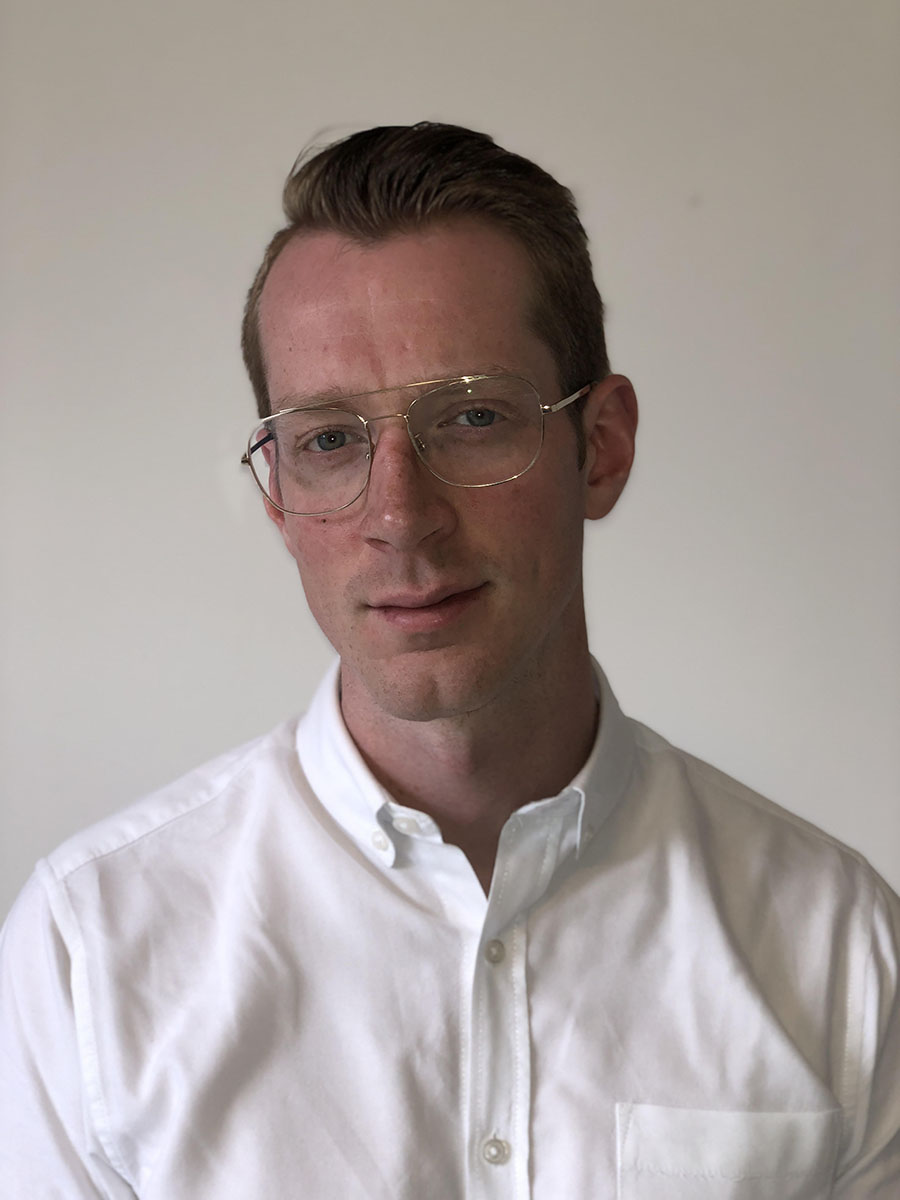 Stéphane began his capital markets career working in the Equity Products group on the trading floor at BMO Capital Markets (BMO) in 2010 as a Cash Equity Sales Trader, covering a wide range of account types (hedge funds, pension funds, mutual funds) and geographies (Canada, US, Europe, Asia).
He eventually transitioned into BMO's hedge fund sales trading group and added coverage of equity options and equity swaps. He would ultimately be referred to as a 'hybrid trader' by the time he left the firm as a Vice President.
In 2018, Stéphane left BMO to start FRNT Financial. He continues to be active in industry groups. In August 2019, Stéphane was elected Chairman of the Canadian Security Traders Association (CSTA) following a term as Vice Chairman.
Phil Sham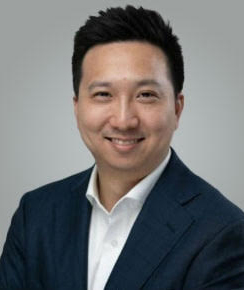 Phil serves as Chief Executive Officer of Aquanow where he manages the company vision and strategy and drives profitability and innovation in decentralized finance, digital asset infrastructure and institutional crypto. His prior experience includes serving as Principal – Quantitative Equities at Connor, Clark & Lunn Financial Group (CC&L) where he was responsible for electronic trading in global equity markets. He also served as Director – Equity Markets for CIBC, where he managed Algorithmic Trading and Ultra-Low Latency Market Access Products. Phil received his Master's, Financial Engineering from Cornell University, his Bachelor of Science in Electrical Engineering, and his Bachelor of Arts in Economics from Queen's University, Canada.
Cameron Goldberg

Cameron Goldberg is Director of Sales at Fireblocks focused on enabling Financial Institutions, Fintechs, and large Corporates to deliver digital asset product offerings at scale in the market.
Before joining Fireblocks, Cameron led Sales efforts in North America at Ripple, building next generation global payment and liquidity offerings with global Institutions by utilizing blockchain technology. Prior to entering the digital asset space, Cameron's experience was focused on supporting Banks in meeting the modern security and risk demands when collaborating on highly sensitive M&A deals. Cameron holds a Bachelor of Arts degree from Duke University.
Robert (Rob) Yeung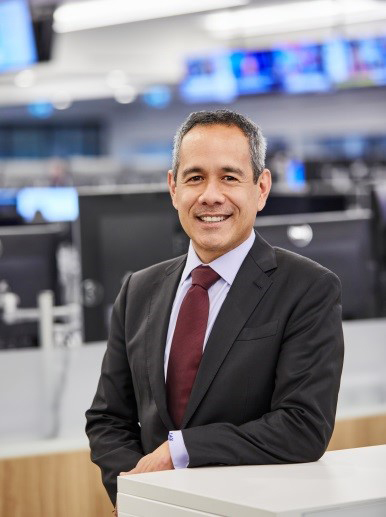 Robert (Rob) Yeung is Head of Global Equities and Financing Solutions (GEFS) within BMO Capital Markets. In this role, he has responsibility for Global Equities including Liquid Markets and Research, as well as Financing Solutions which includes the Global Prime Finance and Structured Financing businesses, as well as other cross-asset financing activity.
In addition, in his role as Global Markets Country Head for Canada & International, he also provides senior leadership oversight in client relationships, regulatory interface and management functions across Canada and International businesses.
Previously, Rob was Head of Global Fixed Income Currencies and Commodities (FICC) having responsibility for origination, sales and trading of cash and derivatives products, including securitization, for BMO Capital Markets. Prior to that, Rob was MD and Head of Europe & Asia Trading Products with overall accountability for developing and managing all trading and sales activity across the two continents, based in London. Prior to joining the Bank of Montreal in London in 2006, Mr. Yeung worked in another Canadian Chartered Bank. He has over 25 years of experience in the financial industry with roles in Toronto, Hong Kong and London.
Mr. Yeung's deep experience in fixed income trading, sales and origination/syndication as well as cross asset derivatives/structured products has enabled him to establish an international issuer account base and vast exposure to global financial trade.
Rob is a representative in various leadership committees, including the BMO Capital Markets Executive Committee. He holds a bachelor's degree from Wilfrid Laurier University, an MBA from Syracuse University and is a CFA Charterholder. Mr. Yeung sits on the board of the Women's College Hospital Foundation.
Peter Haynes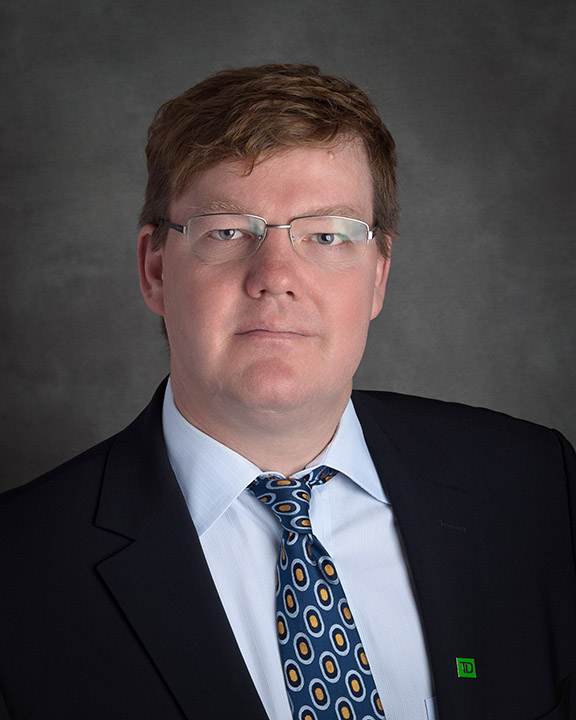 Peter Haynes joined TD Securities (TDSI) in June, 1995. Currently, Peter heads up TDSI's Index Products team, a top ranked group responsible for index and market structure research. In addition, Peter handles relationship management for a few key Ontario-based institutional investors, and manages TD Securities Client Relations Committee. Previously at TDSI, Peter was responsible for equity derivatives sales and portfolio trading. Prior to joining TDSI, Peter worked for one year in Montreal with Credit Lyonnais Canada, marketing global equity derivatives to Canadian investors. Before Credit Lyonnais, Peter started his career at the Toronto Stock Exchange, spending 6 years in their index and derivatives marketing department, involved in both retail and institutional efforts to develop the listed Canadian index products and equity derivatives business. He graduated from the University of Western Ontario in 1989 with a Bachelor of Arts in Economics. Peter is a member of S&P's US, Canadian and Global Index Advisory Panels.
Michael Rabkin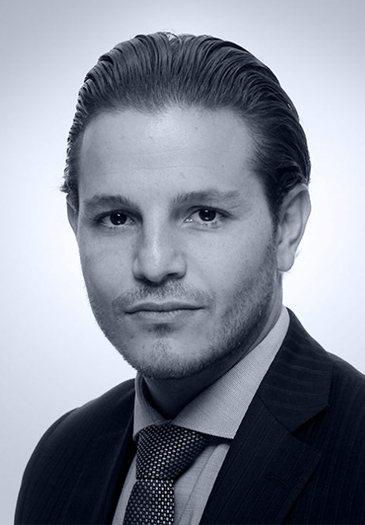 Michael Rabkin is the Head of Institutional Sales & Global Partnerships at DV Chain. Michael was the President & Founder of SigOne Capital, an institutional Over-The-Counter digital asset trading platform which was acquired by DV Chain in December 2019. Previously, Michael was a Founding Team Member at Shorcan Digital Currency Network, a wholly owned-subsidiary of the TMX Group (TSE: X) focused on brokering Bitcoin and Ethereum OTC trades. Combining his past experience in the traditional financial world with his present day role in the digital asset ecosystem allows Michael to effectively bridge the two worlds together.
TIFF Bell Lightbox
---
TIFF Bell Lightbox is a cultural centre in Toronto, Ontario, Canada, located in the first five floors of the Bell Lightbox and Festival Tower on the north west corner of King Street and John Street. It is the headquarters for the Toronto International Film Festival.
TIFF Bell Lightbox
Reitman Square
350 King Street West
Toronto, Ontario
M5V 3X5
More Information