Back to the Learning Academy or ESG 101.
Canadian Sustainability Report Stats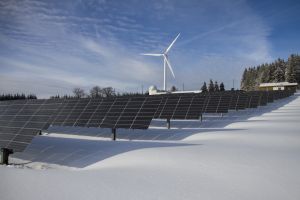 The growing focus on sustainability and environmental, social, and governance issues is driving investor demand for more and better ESG information.
For the past four years, FinComm Services has been tracking the sustainability reporting practices of companies in the S&P/TSX Composite Index, Canada's flagship stock market index, and we have seen a considerable increase in the number of companies reporting. We have also seen a dramatic increase in the number of companies speaking to sustainability on their websites.
We are happy to share insights from our year-to-date assessment of the 2019 reporting cycle.
Currently, 58% of companies are reporting on their sustainability practices, up from 52% a year ago.
However, 2/3 of companies had not yet published their 2019 report at the end of May. Therefore, we will be providing regular updates in the coming months to capture improvements in reporting (e.g. SASB, TCFD, external assurance, targets) as well as any additional first-time reports.
For any questions about this assessment of Canadian sustainability reporting practices or ESG reporting to investors, please contact Marie-Josée Privyk at mjprivyk@fincommservices.com or visit www.finscommservices.com
Canadian Sustainability Report Stats