Back to the Learning Academy or ESG 101.
Corporate adoption of the SDGs requires a micro-level approach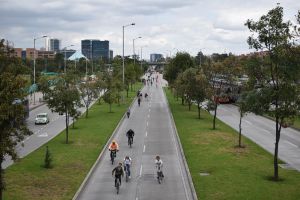 Our global prosperity – current and future – faces a number of system-level challenges, such as climate change, biodiversity loss, resource scarcity, populism, gender inequality, discrimination, and an ever-widening wealth gap.
This prosperity, as the recent pandemic has vividly illustrated, is three-dimensional – economic, environmental, and social – and these dimensions are not only interconnected, they are concurrent.
So we come to understand that the sustainability of our ecosystem – i.e. our ability to keep it in good condition, active and strong for a long time – lies in pursuing development "that meets the needs of the present without compromising the ability of future generations to meet their own needs". (Brundtland, 1987)
A United Nations initiative
It is with this objective that in 2015, all 193 member states of the United Nations (UN) adopted the Sustainable Development Goals (SDGs). They are a call to action by all countries - developed and developing - in a global partnership to promote prosperity while protecting the environment. They recognize that ending poverty and other deprivations must go hand-in-hand with strategies that improve health and education, reduce inequality, and spur economic growth – all while tackling climate change and working to preserve our oceans and forests. (https://sustainabledevelopment.un.org/)
What are the SDGs
The SDGs have been described as "the closest thing the world has to a strategy". Together, they represent an ambitious agenda for a better world by 2030 – fairer, safer, healthier, more prosperous and in better balance with nature.
There are 17 overarching goals, which can be further broken down into 169 targets and 247 indicators.
Why they matter
Achieving the Goals requires not collaborative efforts of governments, companies, NGOs, and individual citizens. It also requires a lot of capital, which means significant investment opportunities, to the tune of US$5 to 7 trillion per year, according to the UN.
But there is another reason why global capital market participants are mobilizing to integrate the SDGs in their capital allocation decisions: failure to achieve them represents significant systemic risks.
Already, an estimated 65% of global asset owners and managers have aligned their investment framework to the SDGs, and another 15% plan to do so. (The ESG Global Survey 2019, BNP Paribas). As they do, they will seek to understand from their investee companies and projects the extent to which their activities contribute, positively or negatively, to achieving specific goals and targets.
From macro to micro
Clearly, the SDGs were designed for country – or macro-level – implementation.
But systemic risks and opportunities invariably translate to corporate-level strategic risks and opportunities. Already, a majority of companies seems to have taken steps to integrate the SDGs, with 72% of companies mentioning them in their reporting. (SDG Challenge 2019: Creating a Strategy for a Better World, PwC)
Upon closer look, far fewer companies have yet to get specific about integrating SDGs to their strategy and performance objectives, with only 14% adopting a target-based approach to generating impacts.
The key is to focus on issues that matter to a company's activities and identify ways it can increase the positive impacts and minimize the negative impacts that are generated along its value chain.
In its recently published Industry Guide to the Sustainable Development Goals, the Sustainability Accounting Standards Board (SASB) describes how it has mapped the industry-specific material topics for each of its 77 industries to the goals and targets of the SDGs. Ultimately, this should facilitate capital allocation to activities in what SASB calls the "sweet spot" of meeting financial return targets while achieving positive impacts and reducing negative impacts.
Incidentally, articulating that sweet spot is a great way to think about corporate purpose.
Tools for corporates
Several tools are readily available to facilitate translating the macro-level SDGs to micro-level corporate strategic objectives. In all of them, the first step is to identify which goals and which targets are relevant to the company's current and desired activities. And as always, the most important step is to start!
Marie-Josee Privyk, CFA, RIPC, FSA Credential Holder
ESG Advisor
FinComm Services
mjprivyk@fincommservices.com
www.fincommservices.com