Back to the Learning Academy.
TSX InfoSuite: New Desktop Installer Alert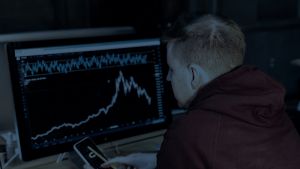 TMX is pleased to announce the launch of the new desktop installer update alert for our TSX InfoSuite platform. For those that use the Windows Desktop Installer to access the TSX InfoSuite IS Streamer, a new Desktop Version Alert, (as shown below), will alert you of any new updates.

Benefits:
More frequent updates to the Desktop software.
You can decide whether or not they want to update their version* of the software.
You can go back to a previous version* if you encounter an issue with the upgrade.
Please note, for these changes to take effect, you will need to download the latest version of the Desktop Installer which is now available. If you do not upgrade to the latest software version, you will not receive the Desktop Version Alert and the version of software running will become unsupported.
For any questions regarding this update, please contact QuoteMedia directly at 1-877-367-5970 or support@quotemedia.com.
If you are a listed company on Toronto Stock Exchange or TSX Venture Exchange and want to inquire about a free account or have general TSX InfoSuite questions, please contact issuer.services@tmx.com.
* Only the current version and previous two versions of the Desktop software will be supported