Back to the Learning Academy or ESG 101.
A Message of Thanks from TSX and TSXV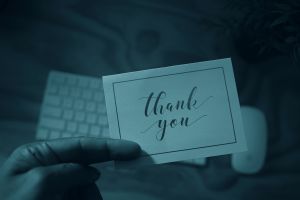 To our listed issuers,
On behalf of our entire team at Toronto Stock Exchange and TSX Venture Exchange, I am writing today to briefly reflect on 2021, and to sincerely thank you for entrusting us with your listing. TSX and TSXV are proud to partner with you in pursuit of your company's growth ambitions, now and long into the future.
Our markets are as diverse as any in the world, comprising issuers from a wide variety of sectors, and in virtually all stages of growth and maturity. This broad range of junior and senior listings and investment opportunities is part of what sets Canada's markets apart. And whether you are one of the more than 350 companies and/or funds to join our markets in 2021, or a company that has maintained a listing on our markets for over 100 years, we appreciate your business and value our relationship.
Following the onset of the COVID-19 pandemic last year, 2021 presented its own set of unique challenges for stakeholders across the markets we serve, and certainly for companies at the heart of our capital markets ecosystem. But as the year progressed, the collective 'survival mode' of 2020 gradually gave way to renewed optimism in world markets that endured through most of the back half of the year. We saw positive effects on our markets, with nearly $60 billion of capital raised by companies in the last 12 months, one of the strongest periods on record. And 2021 marked a significant milestone for valuations as well. During the year, the aggregate market value of our issuers exceeded $4 trillion for the first time ever, as global investors increasingly tune into our story and seek exposure to Canada's markets.
Throughout the year and in all market conditions, we continue to focus on finding ways to better serve our clients and clear a path for your success. In 2021, along with operational enhancements, we furthered our commitment to advocating for positive policy change and the reduction of regulatory burdens. We supplemented these efforts by providing critical capital markets education and mentorship to public company executives, and by launching new and enhanced initiatives to help our clients build profile and access capital.
Some of the key TSX/TSXV initiatives to support clients and make markets better in 2021 included:
Enhancing TMX LINX - a centralized portal for listed issuers to interact digitally with us in a secure and efficient manner - and augmenting our teams to facilitate file reviews and accelerate transactions.
Launching our Corporate Access Program, designed to enhance issuer profile and provide opportunities to engage with investor audiences globally. Through the year, the program profiled over 250 issuers and also helped over 1,000 issuers supplement their investor access efforts with company-specific data and market intelligence.
Expanding the digital reach of our flagship recognition programs, the Venture 50 and TSX30, to over 100 million impressions globally.
Celebrating the return of in-person market open ceremonies at the new TMX Market Centre, a state-of-the-art event destination and broadcast facility to showcase issuer milestones.
Leading over 1,500 executive education sessions through our unique Growth Accelerator program - a complimentary 1-on-1 education and mentorship program for issuers.
Entering into an agreement with IHS Markit to provide our issuers with free access to their ESG Reporting Repository to facilitate ESG reporting by all TSX and TSXV issuers, access to peer and investor insights, and broader dissemination of issuer ESG disclosure to a global audience.
Growing our on-demand issuer education resources to include over 300 curated videos, podcasts, white papers, and articles.
Amending and modernizing key policies, including TSX Venture Exchange's CPC policy and Security Based Compensation policy, to facilitate capital formation and reduce barriers to accessing our markets.
Engaging actively with regulators, governments, and our advisory committees to advocate for changes that stimulate investment, promote fairness, and ease regulatory burdens on public companies.
Once again, on behalf of the entire team at Toronto Stock Exchange and TSX Venture Exchange, thank you. We wish you and your families a healthy and safe holiday season.
If you would like to talk further about your listing or how we can support you in 2022, please feel free to reach out at any time.
Loui Anastasopoulos
President | Capital Formation
Toronto Stock Exchange | TSX Venture Exchange