Back to the Learning Academy or ESG 101.
Progress on International Standards - Is a Canadian Mandate Around the Corner?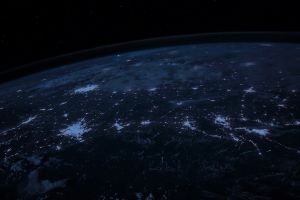 IFRS recently announced a commitment to release the revised general sustainability disclosure standard ("S1") and their climate-related disclosure standard ("S2") at the end of Q2 2023.
What does this mean for sustainability/climate reporting for Canadian listed companies? - Inaction is no longer an option.
The International Sustainability Standards Board's (ISSB) international baseline for ESG disclosure is around the corner, and companies should consider whether they are in a good position to report against these standards if they are mandated by Canadian regulators or by other jurisdictions soon. The Canadian Securities Administrators already issued a statement on its desire to consider the international developments on climate-related disclosure following its issuance of a proposed mandate in 2021. Mandates aside, general ESG reporting and climate reporting are becoming table stakes on a global scale.
What are the IFRS/ISSB standards?
Two standards are proposed and some reliefs have been published.
S1 - General Requirements for Disclosure of Sustainability-related Financial Information
S1 pertains to the disclosure of material sustainability-related risks and opportunities. "Material" (like the IFRS Accounting Standards definition) means information that, if absent, obscured, or misstated, could be reasonably expected to influence investor decisions.
S1 also requires a connection between financial statements and sustainability disclosures, therefore it requires financial statements and sustainability disclosures to be published at the same time*.
S2 - Climate-Related Disclosures
S2 pertains to the disclosure of material climate-related risks and opportunities, such as the physical risks associated with floods or transition risk along with any climate-related opportunities like a new technology.
Importantly, it asks for Scope 1, 2 and 3 emissions disclosures* and scenario analysis* using a method that considers "reasonable and supportable" information available without undue cost or effort at the time of reporting.
*Reliefs
IFRS will provide guidance for companies along with the following reliefs for the first annual reporting period that a company undertakes S1/S2:
Relief from requiring sustainability-related disclosures at the same time as financial statements
Relief from measurement of emissions aligned to the GHG Protocol Corporate Standard if another measurement has been used
Relief from disclosing Scope 3 emissions
More detailed information on the standards and their application can be found within the IFRS announcement on February 17 and elsewhere on the ISSB webpages.
Free Resources to Help Companies Prepare
The good news is there are plenty of existing resources available to help issuers on their ESG reporting journey, such as:
Additional climate and ESG resources can be found on our ESG 101 website.