RECENTLY LISTED - MINING COMPANIES
A RANKING OF THE TOP 50 PERFORMERS ON THE TSX VENTURE EXCHANGE
The ranking is composed of 10 companies from each of 5 industry sectors, selected based on 3 equally weighted criteria. The companies on this year's Venture 50 have demonstrated their ability to access capital for growth and scale up their business for success.
Watch the below videos highlighting this year's mining sector winners.
KEY 2021 TSX VENTURE 50 MINING HIGHLIGHTS:
572%
V50 2022
average Mining share price performance
990%
V50 2022
average Mining market cap increase
* Data based on 2020 performance.
A new video series focused on key mining trends and insights with industry experts.
#1
globally in new
Mining Listings
$10B
In

equity capital raised




in 2021
GO PUBLIC - WAYS TO GET LISTED
There are multiple pathways to listing on TSX and TSXV.
---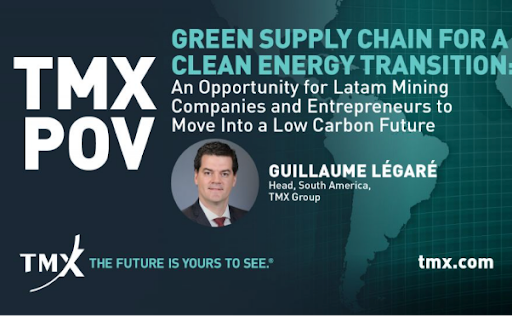 August 10, 2020
TMX POV - Green Supply Chain for a Clean Energy Transition…
When we enter the post-COVID-19 recovery period, Latin America (Latam) will have the opportunity to play a key…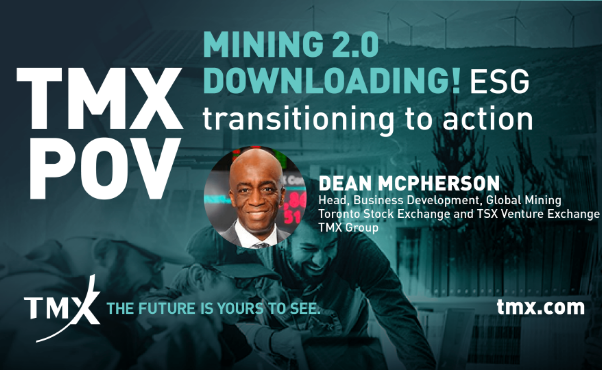 March 16, 2020
TMX POV - Mining 2.0 downloading! ESG transitioning to action
Two years ago the global mining sector started a slow climb out of a historically long downcycle…